Search New Cars in the Philippines
Not too sure what car to buy? Let AutoDeal.com.ph help you by searching car brand or the body type you're interested in. You can also narrow your search further by setting a price range.
---

Sponsored
Car Of The Week
P695,000 – P770,000
Latest New Cars
The AutoDeal Car Buyers Guide provides detailed information on every brand new vehicle in the Philippines. Here you can check out technical specifications, descriptions, images, videos and then effortlessly connect with the best dealers.
---
Latest New Car Promos
The AutoDeal Car Promos section provides details on limited time financial promos, discounts and special offerings from a wide range of automotive brands.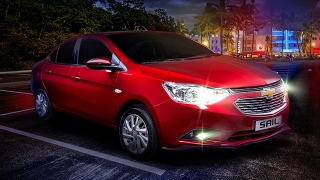 ---
Popular Cars by Body Type
Search for your next car by body type, and we will filter all the possible options in the Philippines. All popular body types are available from sedans, crossovers, hatchbacks, pick up trucks and SUVS.
View More Sedan Cars (72)
---
Popular Cars by Price
Price is one of the most important factors when choosing your next car. Use our price filter to find cars in the Philippines, which match your budget.
---
Popular New Car Comparisons
Compare 1,000's of cars available in the Philippines and find out which has the best performance, safety equipment, economy, price and much more.
---
Latest New Car Reviews & News & Videos
Read from over 300 expert reviews in the Philippines, from the performance, comfort, tech features and safety aspects of each vehicle. Also, find the latest vehicle launches, upcoming vehicles, vehicle recalls and latest news.
The Suzuki S-Presso is lovable, but is it any good?
The second nameplate under the Geely brand still seats 5, but cranks the refinement to 11.
Feels like Chery have done what they can and are looking to prove itself with its biggest offering yet.

3.8

/

5

The power to surprise comes in small packages?

4.0

/

5

We review the Tiggo 5X, a subcompact crossover that is looking to prove itself once again in the Philippines.

3.8

/

5
Get Notified
Do you want to be the first to know about the latest automotive deals? Just subscribe with your email address and we'll send you alerts on the most incredible deals as they happen.
View other popular car brands in the Philippines, carry out research and connect with your local dealer.
---